PHOTOGRAPHER
I am a social documentary photographer. I photograph because taking pictures offers me the chance to engage in a unique dialogue with the world; and then, with images and words, to have a say about what I've seen. I've worked for decades in dozens of developing countries. My primary focus has been on working women, including nomadic tribes in the mountains of Turkey I could only reach on horseback and waste pickers in Brazil I could only photograph by trekking over mountains of urban garbage. The difficult lives facing all of these women destroyed any romanticized notion of their struggles I might have had. I have enormous respect for people who work incredibly hard to sustain themselves and their families, and for whom being picturesque means nothing. Recently, I refocused on my native New England to investigate how women farmers are figuring out new ways to help small farms survive.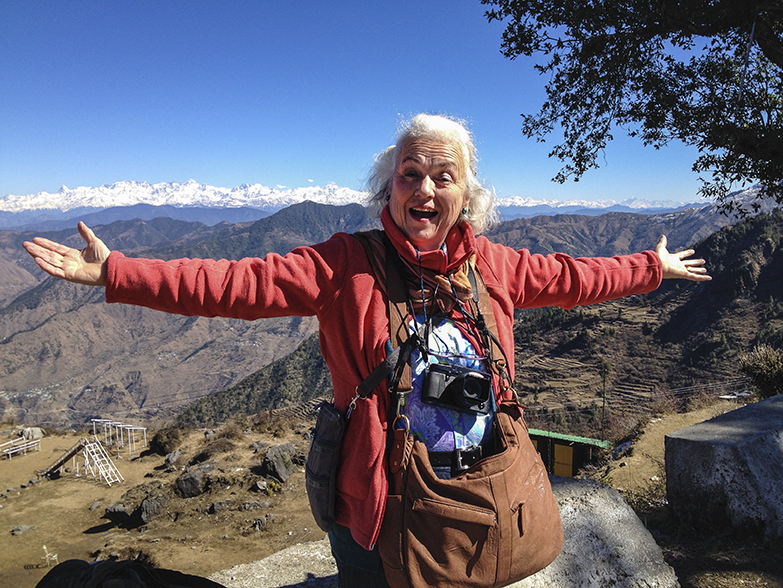 New Hampshire Women Farmers: Pioneers of the Local Food Movement
The effort it took to make the book entitled – New Hampshire Women Farmers: Pioneers of the Local Food Movement – was hugely rewarding. It revealed how women farmers are the key innovators revitalizing farming in New England. I never could have predicted that the experience would continue as I have presented my photographs and stories to diverse audiences in bookstores, community centers, Granges and farmers' markets. The many conversations I started have a life of their own. I am in the process of developing an exhibition built on photos and stories from the book for the New Hampshire Department of Agriculture. That agency is trying to reach the many stakeholders concerned about the future of food production, especially the next generation of farmers and the millions of tourists who will benefit from healthier diets and a new farm economy.
Click Here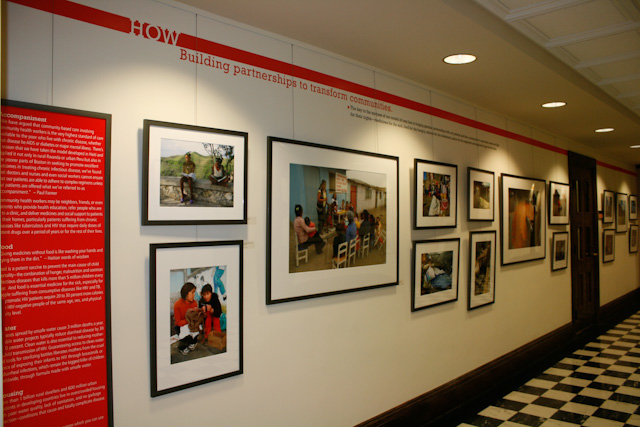 CURATOR
As a curator, my challenge is to take a complex array of multimedia materials and transform it into a compelling story. It was liberating to discover that I don't have to be working with my own photographs to become totally engaged in creating an exhibit that has an impact.
Partners in Health
To celebrate the first 20 years of Partners In Health's health care innovation efforts around the world, I curated a 100-plus image exhibit entitled On the Same Map. The exhibit toured 10 American cities in venues as diverse as the Mass College of Art and Design, the Loyola Museum of Art in Chicago, the public library in Billings, Montana and the campus of the University of California in Los Angeles. Sharing PIH's historic and on-going efforts to treat difficult diseases in resource poor countries demanded that the dignity of a great many individual patients be fully respected. Photography proved to be their story's strongest advocate. You may see more from the exhibit by clicking here or clicking on the image to your right.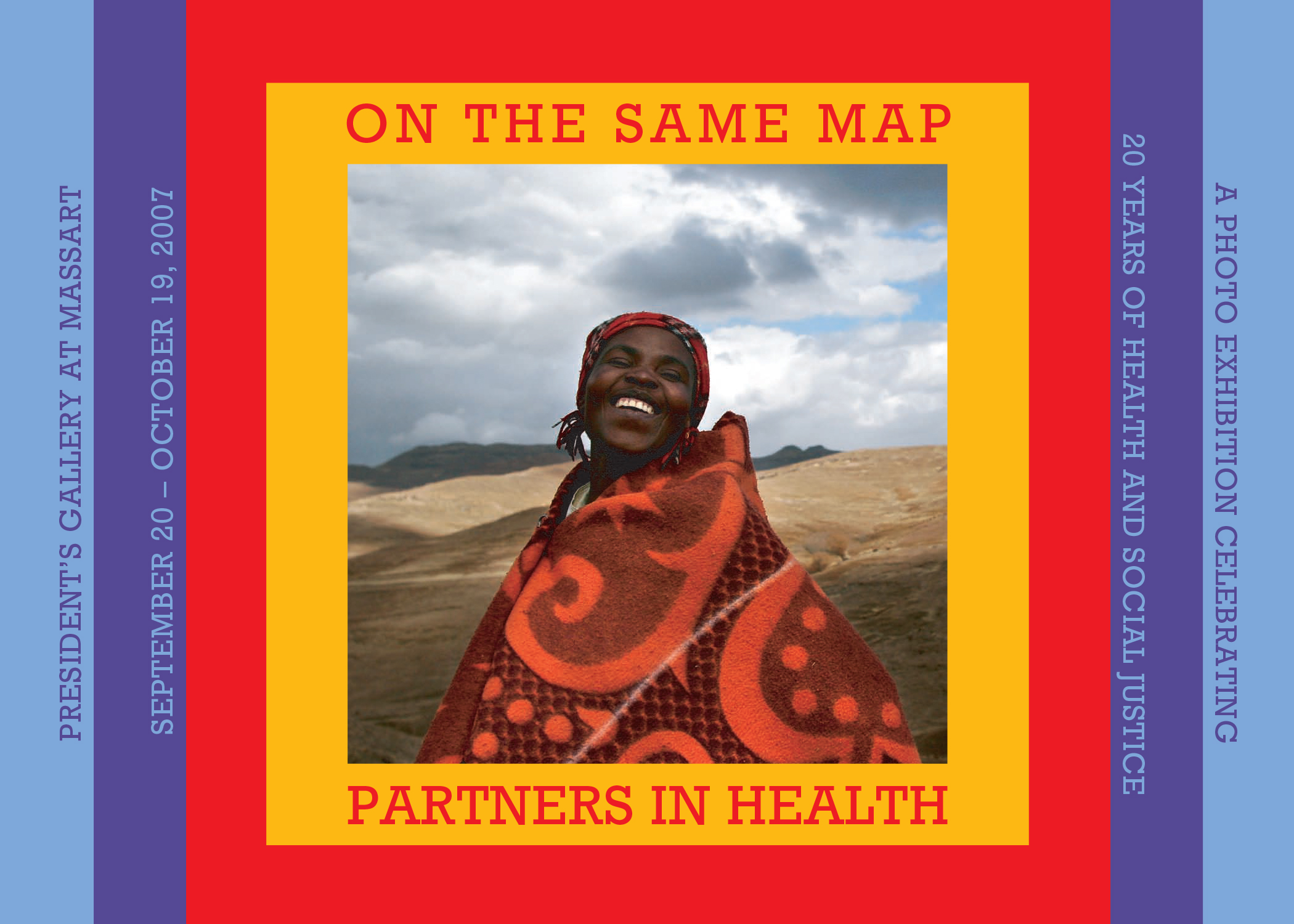 Click Here
Female Faces in Sustainable Places
Because Muslim women are so often portrayed negatively in the popular media in the United States, I felt compelled to join a five-year effort at MIT to learn more about sustainable development in Malaysia, a majority Muslim state. It quickly became clear that the Muslim women in Malaysia, as well as the Chinese and Indian minorities, were performing significant and dynamic roles as policy makers and social entrepreneurs. The exhibit presents the stories of 20 women from all walks of life and documents a surprising range of sustainable development efforts. I curated and produced the exhibition in collaboration with the MIT team. In addition, to viewing the exhibition space, you can hear interviews with all 20 women at this website. You may see more from the exhibit by clicking here or clicking on the image to your right.
Click Here
ARCHIVIST
Twenty-five years after taking thousands of black and white photographs for the Development Foundation of Turkey, I returned to their headquarters in Ankara to make digital scans of some of my favorite shots. I found the archives I'd left in pristine condition; dozens of notebooks filled with glassine pages holding filmstrips with matching contact sheets. The dates, locations and individuals' names were carefully recorded in my own familiar handwriting. I am once again archiving photographs, although the process is now much easier because I use digital technology. My goal is still the same, though: to be sure we can find specific photos taken now when we want them in the years ahead.